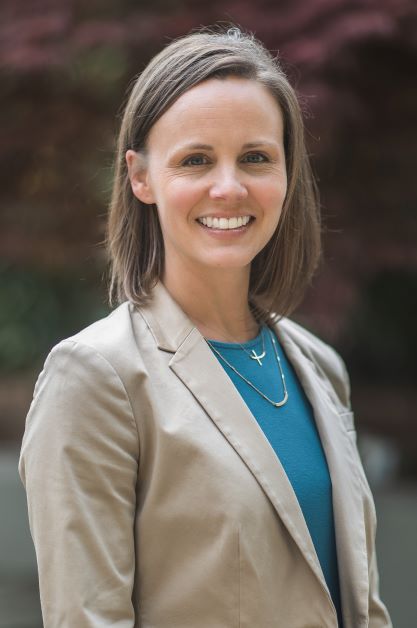 Own this profile? Request changes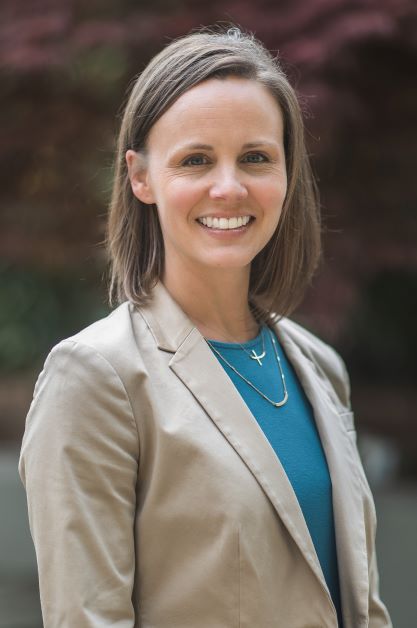 ---
Education

Doctor of Philosophy in Youth Development and Agricultural Education, Purdue University (2012)
Emphases: Agricultural Communication and Communication with Underserved Audiences.
Dissertation Title: A Culture-Centered Approach to Health and Nutrition Among Underserved Groups: Recommendations for Land-Grant University Engagement

Master of Science in Youth Development and Agricultural Education, Purdue University (2007)
Emphasis: Agricultural and Risk Communication
Bachelor of Arts in English, Indiana University-Purdue University, Fort Wayne (1999)
Research Interests

Dr. Borron's research focuses on culture-centered communication with emphases in marginalized audiences, university engagement, and food insecurity. Dr. Borron is primarily concerned with the contested intersections of the dominant structure and the existing agency of individuals and people groups. This allows for in-depth analysis of audiences often labeled as low-resource or underserved. In addition, it brings to the forefront the narratives and lived experiences of these audiences, addressing complex social structures and iniquities. This enables, not only an identification of the barriers and pitfalls of a target audience, but also a critical examination of the programs designed to serve them.
Recent Publications
Peer Reviewed Articles
Kurtz, H., Borron, A., Shannon, J., & Weaver, A. (2019). Community food assistance, informal social networks, and the labor of care. Agricultural and Human Values. doi: 10.1007/s10460-019-09943-0
*Urban, E., Navarro, M., & Borron, A. (2018). TPACK to GPACK? The Examination of the Technological Pedagogical Content Knowledge Framework as a Model for Global Integration into College of Agriculture Classrooms. Teacher and Teacher Education.
*Urban, E., Navarro, M., & Borron, A. (2017). Long-term impacts of a faculty development program for the internationalization of curriculum in higher education. Journal of Agricultural Education, 58(3), 219-238.
Duncan, D., *King, V. Fuhrman, N. & Borron, A. (2017). The impacts of a national animal health internship program on interns' perceived leadership, critical thinking, and communication skills. Journal of Leadership Education, 16(2), 23-39. DOI: 1012806/V16/I2/R2.
Borron, A., *Urban, E., & *Cabrera, E. (2017). Closing the professional gap between journalism and civic engagement using the culture-centered approach. Journal of Mass Communication Quarterly, 94(1), 286-302.
Borron, A., & Holt, J. (2016). Expo Milano 2015: The overview, issue, and future of agricultural communicators. Journal of Applied Communications, 100(3), 7-11.
Loizzo, J., Borron, A., *Gee, A., & Ertmer, P. (2016). Teaching Convergence in 21st Century Undergraduate Agricultural Communication: A Pilot Study of Backpack Multimedia Kits in a Blended Learning Course. Journal of Applied Communication, 100(2), 100-118.
*Voigt, M. A., Hiney, K., Richardson, J., Waite, K., Borron, A., & Brady, C. (2016). Show horse welfare: Horse show competitors' understanding, awareness, perceptions of equine welfare. Journal of Applied Animal Welfare Science, 19(4), 1-18.
*Voigt, M. A., Hiney, K., Croney, C., Waite, K., Borron, A., and Brady, C. (2016). Show horse welfare: The viewpoint of judges, stewards, and show managers. Journal of Applied Animal Welfare Science, 19(2), 183-197.
Borron, A., Loizzo, J., & *Gee, A. (2015). The role of critical reflexive analysis in a service-learning course in agricultural communication. NACTA Journal, 99(4), 285-292.
Mentored Article
Maurer, A. (2013). Voices from the table: Assessing the dynamic cultures of the food insecure and the food secure. Journal of Purdue Undergraduate Research, 3, 58-63.
Book Chapter
Dutta, M., Jones, C., Borron, A., Anaele, A., Gao, H., & Kandukuri, S. (2013). Voices of Hunger: A culture-centered approach to addressing food insecurity. In M. Dutta & G. Kreps (Eds.), Communicating health disparities. New York, NY: Hampton Press.