uLEAD Certificate in Leadership and Service
uLEAD is open to all undergraduate students at UGA and offers students opportunities to gain leadership experience in personal, team, organizational and community settings. The program improves leadership and service potential, something employers say they're looking for.
Today's issues cannot be solved using only information, technology or data. Employees must be able to deal with human behavior, motivation, personal values, and service and quality issues. Effective leadership is the ability to empower collaborative teams and to bring about change. Solving problems requires the ability to see other perspectives and arrive at solutions. Building support and forming coalitions are important skills for today's employees and leaders. Employees who possess these skills are well positioned to be leaders in their organizations and communities.
Students complete 18 hours of course work and extra-curricular personal development experiences in the following areas:
• Part I: Core Courses (6 hours) - ALDR 3900S and ALDR 4540
• Part II: Discipline-Based Elective Courses (9 Hours) - Choose 3 discipline–based courses in leadership theory, political science, management, problem solving and decision making, community development and service, education and communication.
• Part III: Required Application - Participate in 3 leadership development workshops and volunteer 20 hours of service advancing social justice in a community/institution/organization.
• Part IV: Required Internship (3 Hours) - ALDR 3910
What do graduates say is needed for job success?
Surveys of UGA graduates and graduates of other schools consistently tell us that once they are out in the workplace, they discover the importance of:
good communication
team building skills
real world experience
personal growth and
leadership experiences
They encourage us to include classes and activities for current students so they can learn them before they get to the job. This advanced experience contributes to job success.
Why is service important?
Many corporations include a strong community service component in their mission. Our living communities need active citizen leadership, volunteerism and willingness of many people to be involved to create quality places to live and work. Good communities are not created by a few individuals or governments alone; the active involvement of the citizens who live there plays a large part in creating a good community. Graduates with skills in leadership and community service will be better prepared as citizens and members of the future work force.
What do students have to say about the program?
"The things I have learned in this program will allow me to step up and lead with confidence in any situation."
"As an individual, I was able to realize the potential I have to make a difference in the lives of people."
"Striving for excellence, accomplishment, accepting mistakes and rejection, not failure, and increasing my confidence level has and will continue to make me a stronger leader in my own life, organizations, and in all other situations."
"I've become more active in leadership roles. I feel more confident about leading because I understand the fundamentals of leadership."
"This program was very beneficial to the enhancement and assessment of my leadership capabilities, and has highlighted the areas that should be developed over time through disciplined practice."
Why an interdisciplinary approach?
Interdisciplinary programs cut across disciplines to provide a broad and comprehensive view of leadership and service. In this program, participants explore business, community, non-profit, teams and personal leadership arenas to give them diverse experiences that will better prepare them for many situations and leadership roles. Beyond the foundation course, students take classes in speech communication, political science, sociology, psychology and other areas that include leadership and service. This diverse subject matter provides differing perspectives and approaches to leadership development.
uLEAD is open to all UGA undergraduate students. uLEAD is a collaborative effort among multiple colleges, campus units and faculty with an interest in developing leadership and service skills.
Service Leadership and Volunteer Opportunities
Continuing Education
Career Resources
Certificate contact: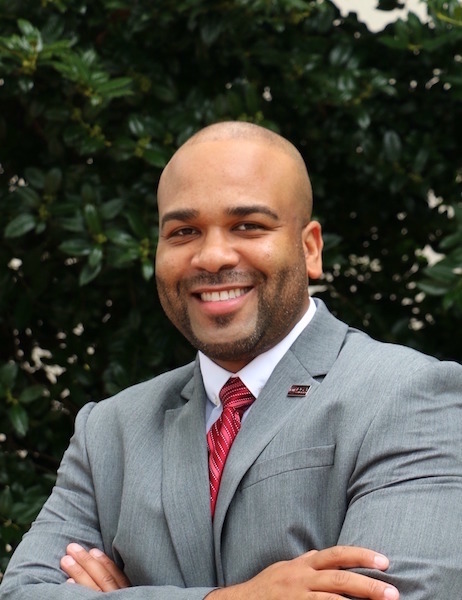 Agricultural Leadership, Education & Communication