Fostering Our Community's Understanding of Science: Service-Learning Experience
Register now for Fall 2020 semester!
Project FOCUS Instructor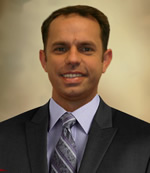 Agricultural Leadership, Education & Communication
What is Project FOCUS?
Project FOCUS is an ongoing partnership between the University of Georgia and the Clarke County School District to improve science instruction in elementary schools. Project FOCUS partners university students, majoring in a science-related discipline, with elementary and middle school teachers in the Athens community to help teach science to children in grades K-8.
Project FOCUS students teach science lessons in compliance with Georgia Performance Standards two to three times each week during the 15-week semester. They also provide the elementary and middle school teachers with science expertise, hands-on lesson plans and supplemental materials for continued use.
We have found that participation has resulted in UGA students having a better understanding of diversity, improved quality of their own learning processes, improved ability to communicate and organize time and increased appreciation of public schools and teachers. A significant number of Project FOCUS students have become teachers and/or have participated in Teach for America. Many former students are now pediatricians, pediatric dentists or other health professionals working with children. Virtually all former participants continue to be involved with children in their communities.
Course Description
Project FOCUS places college students with a science background in the local elementary and middle schools to improve science awareness among K-8 school children. Students are not required to have teaching experience or expected to be perfect teachers. This is not a teacher training course. It is a service learning course where students provide a much-needed service and learn about themselves in the process. Students work a minimum of three hours each week in the classroom with a partner teacher. Much of this time is spent teaching science, but can also include helping with other topics that may precede or follow the science lesson. Previous FOCUS students have assisted with social studies, math and language arts during their visits, but the majority of the time is spent with science. In addition, students will help plan lessons or hands-on activities, will meet with other students in the program for one hour a week, and write a weekly reflective essay. The course responsibilities typically take approximately 8-9 hours per week.
Specific goals for the program include:
Improving the science experiences and science content knowledge of elementary and middle school students in the UGA area through relevant and hands-on science instruction
Increasing awareness among elementary and middle school students about career opportunities related to the sciences
Providing experiences to students and teachers that will bring about more positive attitudes about science
Improving the content knowledge and confidence of local elementary teachers to bring about sustained, positive changes in how they approach science
Developing a sense of community involvement for UGA students that will continue after graduation
Promoting science in a positive way to the elementary and middle school students and teachers who work with the UGA students
Enhancing the communication and leadership skills of UGA students
Course Credit
Project FOCUS is a service learning course that fulfills the experiential learning requirement at the University of Georgia.
Students interested in FOCUS should first fill out an application form. Once accepted into the program, students should then enroll in to AESC (FCID) 4920S/6920S Project FOCUS: Service Learning Experience for 3 credit hours.