AESC (FCID) 4920S/6920S: Project FOCUS-Service Learning
UGA-Clarke County School System Science Partnership
Once enrolled in Project FOCUS (Fostering Our Community's Understanding of Science) for the Fall 2020 semester you will be placed in a local elementary or middle school, teaching science lessons several times per week to children in grades K-8.
Prior to registering for the course, you must complete and submit the online application and the background check form below. Any questions or issues should be sent to the instructor, Jason Peake. Applications will be accepted until the first day of class. View course requirements.
All information requested in the application below is required. You will receive information regarding your acceptance to the program once it is reviewed by Dr. Peake. He will email you with his decision.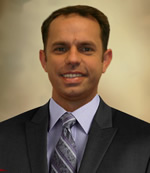 Agricultural Leadership, Education & Communication
Course Requirements
Have an overall GPA of 2.5 or higher.


Have completed at least 12 hours of college science (AP hours count), or completed 9 credits and will enroll in at least one science course this Spring.


Be available to go to the elementary or middle school at least twice a week for a total of 3 hours between hours of 8:30 a.m. and 2:45 p.m. for a total of 40 hours during the semester.


Attend a 50-minute class each week, times listed in the UGA Bulletin and on OASIS.
Background Check
All individuals volunteering in Clarke County School District schools must complete a background check form.  This is required of all volunteers, including parents of children attending schools in the district. You will need to complete this form immediately prior to enrollment in the class for spring.  We will send out an email reminder a week or two prior to the beginning of spring semester's classes. At that time, the form should be printed, completed in pen, signed on all three pages (it does not need to be notarized) and placed in Dr. Peake's mailbox in 130 Four Towers or left with office staff.